Motiv Hyper Sniper Bowling Ball
1100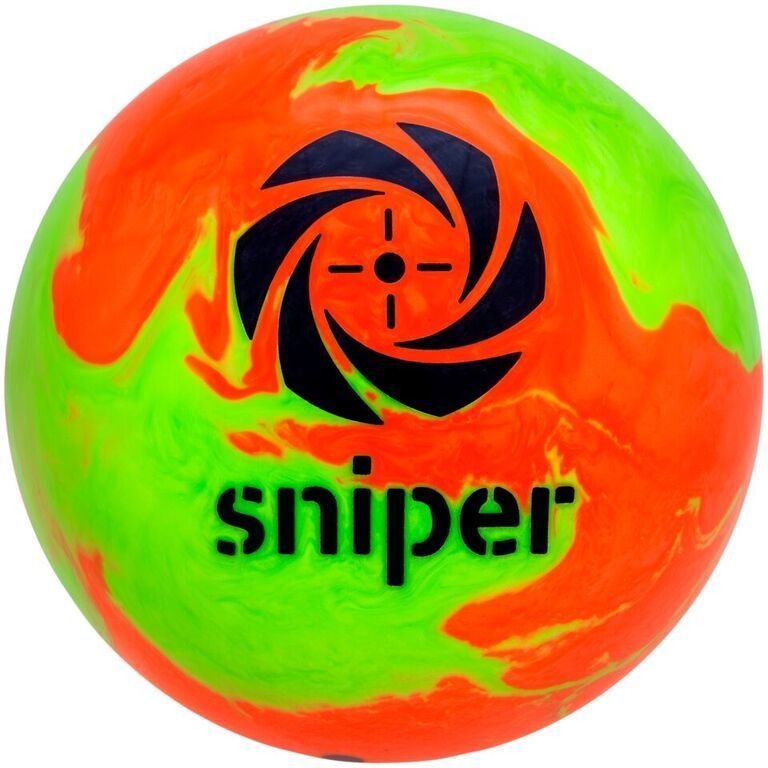 Ball Name: Hyper Sniper
Performance: Spare Ball
Item#: MTVBSPLO
Weight Range: 12#-16#
Inner Core: Hollow-Point™
Cover stock: TruShot™Polythane–NEW!
Finish:5500 Grit LSP
15# RG: 2.68; Diff: .010
Ball Color: Lime Pearl/Orange Pearl
NeoMark™:Black Pearl
The Hyper Sniper spare ball utilizes new MOTIV® TruShot™Polythane technology, which
provides the performance of polyester with the durability of urethane. Combining this new
cover technology with the proven Hollow-Point core, the Hyper Sniper is precisely engineered
for accurate spare shots.
Lane Condition:Light-Medium Oil